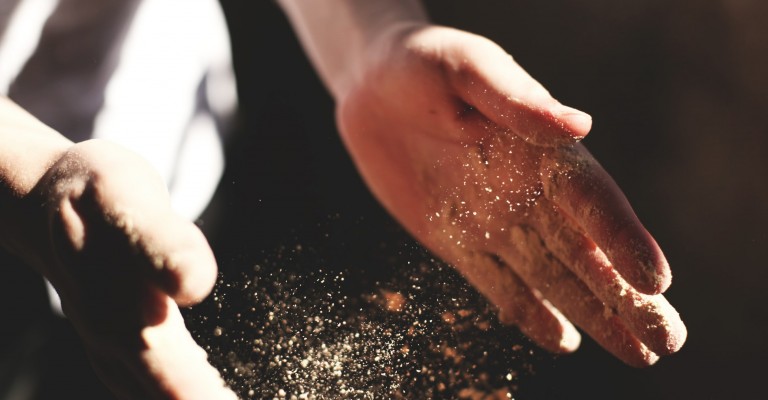 Learning
Embodied

Methodologies

Embodied methodologies have been described as those that attend "to the bodily and fleshy aspects of storytelling and talk" (Chadwick, 2017). This is a slightly academic way to describe methods of research that not only talk (or write) about the body but that also pays attention to the part that the body plays in the experiences we have.

The concept of embodiment is somewhat abstract so when I noticed a workshop on "Embodied Methodologies for Wellbeing" shared on Twitter I leaped at the chance to learn more.

The workshop was hosted by the Griffith Centre for Social and Cultural Research and RMIT's Creative Research Interventions in Methods and Practice Lab and Digital Ethnography Research Centre.

The presenters included Professor Anna Hickey-Moody (RMIT), Professor Simone Fullagar (Griffith University), Dr Adele Pavlidis (Griffith University) and Dr Julia Coffey (University of Newcastle), some of whom had already influenced my research topic. I was excited to meet them and have the opportunity to meet others who are working in a related field.

Embodiment was key to the whole experience, which led to a very different way of participating in a workshop. This was one of my first formal academic workshops where research methods were front and centre. I expected my body to be relatively still and textual components of listening, reading and writing to be the main ways I would experience and absorb the information. This was radically different to how the day proceeded. Each of the four presenters lead us through a sample of the data collection methods they use and we experienced them in a similar way to participants would in a research study.

Dr Pavlidis posed some questions on the screen and in response, we wrote about what we felt in response to those questions. This seemed like a reasonable and not too unexpected start to the day, however before we knew it we were either in the university gymnasium with a personal trainer participating in a resistance-based circuit or we were out on the field playing soccer. While we participated in our chosen movement activity we were invited to reflect on those same questions posed earlier, and on our return to the seminar room, we attempted to capture in textual format (writing and talking) the sensations or our embodied experience of participating in that movement activity. This method used the sensory experiences provided by movement to prompt the production of textual data with a very minimal temporal distance.

The method of attempting to capture sensation in text continued in Dr Coffey's presentation however in this method a visual component was also included. We were encouraged in the days leading up to the workshop to pay attention to experiences, objects, thoughts, moments that relate to our 'wellbeing' and to try to articulate/capture that moment by taking a quick snap with our smartphones. The workshop then presented the opportunity to reflect in writing initially, then verbally in small groups, on how the image captured those experiences and thoughts that related to our wellbeing.

If I wasn't already well and truly stretching my comfort zone the next workshop with Professor Hickey-Moody really amped it up. I'm so glad she didn't tell us that we would choreograph and then present our own dance at the start of her session but that is exactly what we did and it was loads of fun. We used the visual process of drawing initially to plan our work, drawing our response to the prompt words control and freedom. We then moved our bodies in a way that was representative of the response we drew. Adding in different categories and elements (eg big, small, fast, slow) to the prompt words and our chosen movement response, we eventually ended up with a dance, choreographed in pairs that was representative of our response to the prompt words. It was fascinating to hear Prof Hickey-Moody speak about how she used this technique with young boys and girls to explore masculinities and femininities in migrant communities.

The day ended with Professor Fullagar sharing the work she had been doing in The Confidence Project at the University of Bath and the Untold Dance Theatre. To experience the method she used we created lifesize diagrams of our bodies, overlaying these with text and images to map meaning and knowledge. This body mapping methodology is informed by a feminist approach to the creation of knowledge through embodied movement and leads to new and different ways of knowing that are not tied only to that which can be captured in text.

The workshop was an amazing opportunity to learn more and experience research methods from a different perspective and gave me lots of inspiration for my research project.

References
Chadwick, R. (2017). Embodied methodologies: challenges, reflections and strategies. Qualitative Research 17(1), 54-74.