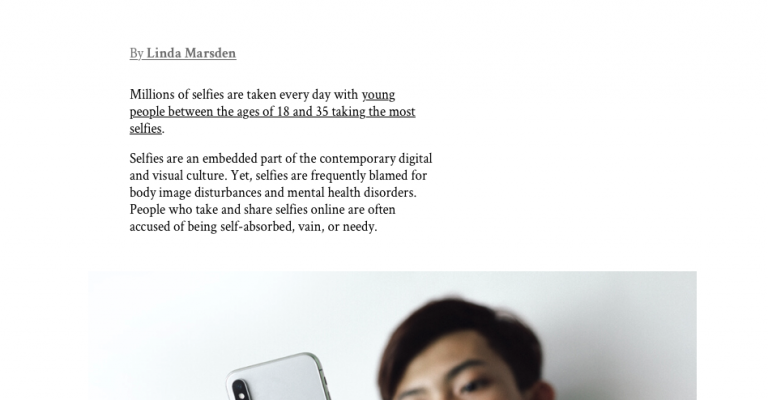 Writing for WH&Y
My first article on Selfies & Health was published on the Wellbeing Health & Youth website this week. I encourage you to read the rest of it here.
Wellbeing, Health & Youth is an interdisciplinary team of researchers, working together as the Centre of Research Excellence in Adolescent Health and I am privileged to be a part of this.
We are working with young people to reinvent teenage healthcare, removing the stigma and inequity that prevents them from getting the support they need, and championing their strengths, their insights and their leadership.
The thing I love most about WH&Y is the WH&Y commission. The WH&Y commission is a group of young people who are supported and recognised as co-leaders and change-makers in health. Too frequently, we don't ask young people about their health beliefs and practices, or about the kind of information, support and services that could help them attain and maintain health. Through the WH&Y commission young people are involved from the very start, setting research agendas and co-creating ethical and meaningful ways for teenagers to be involved in research and translation at national, state and territory, and local levels.
Being able to hear and amplify young people's thoughts and needs relating to their health practices was a key motivator when I started my research project on selfies and health. I am thrilled to work with a group of people who believe in this as strongly as I do.